DIVERSITY, EQUITY & INCLUSION CURRICULUM

Creating an Inclusive Classroom Culture
Building an Inclusive Classroom
True learning and collaboration happen when all students feel safe, included and celebrated. EVERFI's digital diversity, equity and inclusion courses allow teachers to start conversations and build a positive class culture for everyone. Our programs emphasize a positive, strengths-based approach to promoting changes in learner knowledge, attitudes, beliefs, and behaviors.

EVERFI works with partners to secure funding so all of our diversity, equity, and inclusion resources, training, and support are completely free to teachers, districts, and families.
Diversity, Equity & Inclusion for High School Students
Diversity, Equity & Inclusion for Middle School Students
Diversity, Equity & Inclusion for Elementary School Students
Digital Tools for Whole Child Success
The ability to collaborate across differences is an essential skill for any workplace or educational setting. EVERFI's lesson library of free diversity, equity and inclusion curriculum helps all students develop a deeper understanding of empathy, allyship and cultural literacy.
Access and Accountability
Asynchronous learning allows for lessons anytime, anywhere with built-in assessments and real-time grading.
Turnkey Lessons
Gamified financial skills in a fail-safe environment. Teachers receive lesson plans, activities, & discussion guides, too.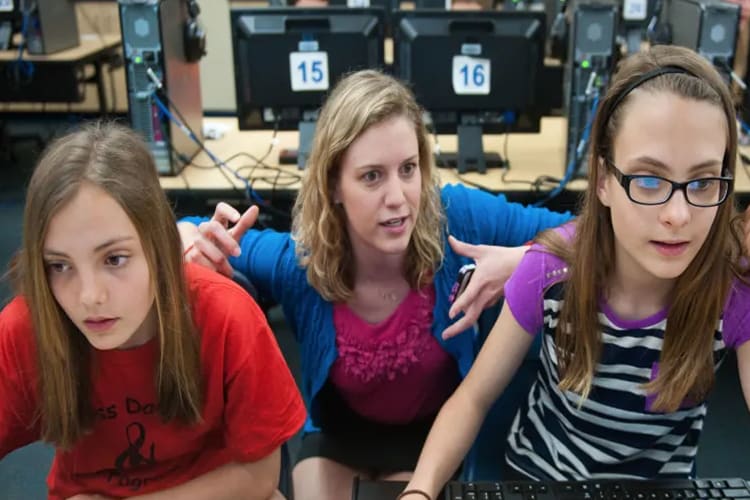 Implementation Support
Our regional support team guides teachers every step of the way, through on-demand training and professional learning events.
If you're new to EVERFI and need help accessing our free lessons, let's connect.